We are excited to be partnering with Surfrider Pacific Rim to offer an amazing opportunity for kids to take responsibility in keeping our oceans and beaches clean.

urfrider has generously donated a boat trip to a remote beach for the winner and two of their friends to clean the beach, play some games, get some awesome swag, and basically have the best time while also helping the environment. If the winner chooses, they can also stay the night at the field station!

THERE ARE THREE WAYS TO ENTER:
​
1. Ride your bike or walk to the event
2. Pick up garbage around the event/beach and properly dispose of it in the provided garbage and recycling bins
3. Bring a reusable cup, bowl, and spoon to the event Once you have done one (or hopefully all 3!) head to the registration tent to enter your name in a raffle. Winner will be picked at the end of the day! Thanks again to Surfrider for your generosity.
Powered by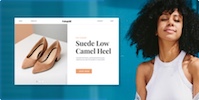 Create your own unique website with customizable templates.